Investment Executive Covers Sightline Wealth Management Rebrand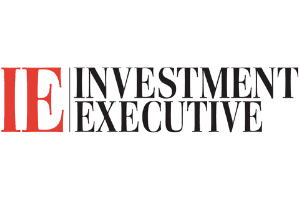 Investment Executive recently featured an article announcing the rebrand of Toronto-based Sightline Wealth Management and detailed how the relaunch formalizes the firm's transition into a full-service wealth management firm.
In the article, Investment Executive notes that SP Wealth was a temporary name as the firm transitioned from Sprott Private Wealth following the management-led buyout of the diversified and wealth management businesses from Sprott Inc. in 2017. The firm's new name is "a nod to the importance of a transparent and long-term investment outlook," and the relaunch is meant to formalize its transition into its new independent wealth management business model the article explains.
Sightline's independent model benefits investors in several concrete ways, including:
An open architecture platform that enables access to product providers and managers – both internal and external – that specialize in their specific strategies and asset classes

A transparent, easy-to-understand fee model

Fiduciary advice based on the clients' best interests

Access to alternative investments that transcend traditional public equities and fixed income, decreasing portfolio correlation

Access to holistic wealth services covering a client's entire financial life

Supports the needs of high-net worth investors, aligning their goals with investment recommendations